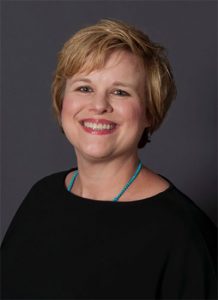 Ann Blair Kennedy (she/her): Dr. Kennedy is an Assistant Professor at the University of South Carolina School of Medicine Greenville in the Department of Biomedical Sciences and also holds an appointment in the Department of Family Medicine at Prisma Health. Prior to entering medical education, Dr. Kennedy became a board certified and South Carolina licensed massage therapist in 1999 and was in clinical practice for more than a decade prior to pursuing her Doctor of Public Health degree in Health Promotion, Education, and Behavior from the University of South Carolina (UofSC). Upon finishing her degree, she completed a Postdoctoral Fellowship in the Human Performance Lab at the University of South Carolina School of Medicine Greenville prior to joining the Biomedical Science faculty. At UofSC she also holds the position of the Director of the Patient Engagement Studio whose purpose is to advances health and research outcomes by bringing together patients, community stakeholders, physicians and researchers to produce meaningful research and innovation.
Although no longer in practice, as Dr. Kennedy has served in many state and national volunteer capacities for the massage therapy profession. This service includes holding the position of Executive Editor/Editor-in-Chief of the International Journal of Therapeutic Massage and Bodywork (IJTMB) since 2016.
As a researcher, Dr. Kennedy's specific research interests include patient and stakeholder engagement in research, implementation monitoring and process evaluation, integrative medicine, and investigations of health care professions and professionals/students especially in the areas of stress, burnout, communication, and cultural competence/humility/safety. She has been published not only in IJTMB, but also in the Journal of the American Medical Association, Preventive Medicine Reports, and the American Journal of Lifestyle Medicine to name a few.
Finally, Dr. Kennedy is the recipient of multiple awards and fellowships including an Arnold and a Colonial Life Fellowships, the UofSC Dean's Award for Excellence in Leadership, Outstanding Volunteer Chair for the American Massage Therapy Association, the 2019 Dean's Award from Dr. Jerry Youkey the founding Dean of UofSC School of Medicine Greenville, Outstanding Mentor from UofSC School of Medicine Greenville also in 2019, the 2019 Performance Health and Massage Therapy Foundation Humanitarian Award, and the Distinguished Service Award from the American Massage Therapy Association in 2020.