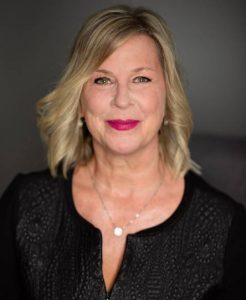 Jill combines over 30 years of international scholarly publishing with executive leadership and business development.
Jill Torigian, President and CEO
Jill's acquired expertise in publishing, along with a natural instinct for innovative practices, led to Multimed's growth and evolution in a field of highly competitive multinationals. In her early years, Jill stepped into academic publishing via the peer-reviewed medical publication, Peritoneal Dialysis International (PDI), helping establish key deliverables for both Multimed and the International Society for Peritoneal Dialysis (ISPD). With a clear sense that traditional publishing models were at risk, Jill successfully steered Multimed into the Open Journal Systems (OJS) publishing platform. Working with Director of Publishing Services, Laura Hope, along with a dedicated team of professionals, open access peer-reviewed publishing was successfully launched in 2003, with the publication of The Journal of Applied Clinical and Medical Physics.
An ongoing commitment to evolving business lines and deliverables, for both client and publisher, inspired Jill to develop and implement the '100 Step Publishing Process' that remains in effect to this day. Streamlining workflow, reducing costs, and increasing value for societies and associations remains one of Multimed's core principles more than a quarter of a century later. With an uncompromised focus on client needs, predicated on a foundation of integrity and purpose, Jill's results-driven deliverables is testament to the loyalty and relationships enjoyed amongst a longstanding client list.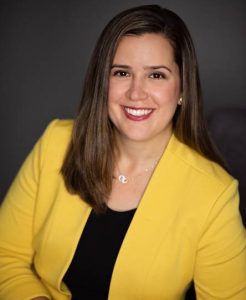 Laura Hope
Director of Publishing Services
& Client Management
Laura has over 15 years of experience in medical and scholarly publishing. 
Laura Hope, Director of Publishing Services and Client Management
For over 10 years, Laura was the Publication Director and Sales & Marketing Manager for Current Oncology, Canada's leading peer reviewed oncology journal. Laura successfully developed and implemented long-term strategies and plans for the Journal, which led to increased sales, readership, submissions and recognition, as well as partnerships with key cancer organizations and agencies across Canada. In addition, Laura successfully launched and managed multiple open access publications utilizing Open Journal Systems (OJS), including the Journal of Community Safety and Well-Being, Canadian Geriatrics Journal and Pharmactuel. Along with Jill Torigian, she was instrumental in building, developing and managing the company's open access publishing model utilizing the OJS platform.
As Director of Publishing Services and Client Management, Laura ensures that the highest level of publishing and editorial services are provided and maintained for our publications. She works very closely with the Multimed team to ensure the needs of our clients are exceeded and constantly strives to enhance the publishing experience for Editors, Authors and Reviewers. As an analytical and creative thinker, Laura generates effective initiatives and ideas designed to bring a fresh perspective on processes and to help shape the forward progression of new or existing publications. She loves working with societies and their Journal Editors to find practical solutions to help their publications grow and accomplish more than they even thought possible. Laura's expertise extends to publishing policies and standards, publication and editorial ethics, copyright and open access policies, sustainable journal revenue models, publication marketing and social media, scholarly databases, as well as editorial workflow and production management.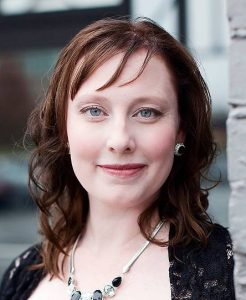 Sheila Dietrich
Marketing & Special Projects Coordinator 
As Marketing and Special Projects Coordinator, Sheila works closely with the Multimed team
Sheila Dietrich, Marketing and Special Projects Coordinator
As Marketing and Special Projects Coordinator, Sheila works closely with the Multimed team to execute unique and personalized deliverables for your society. Sheila has over 10 years of experience in the print and publishing fields including experience using Open Journal Systems for both new and existing journals.
With a background in graphic design, print, and customer service, Sheila focuses on implementation of special projects from development to completion. Whether a social media campaign, industry research, or client support, as part of the Multimed team, Sheila enjoys working with societies along every step.